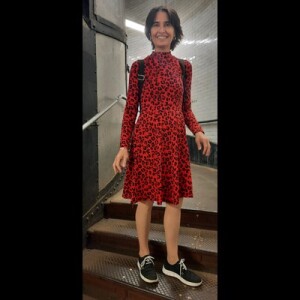 About:
I post about books. I post photos I snap while wandering about. I post in English, dansk and Danglish.
I mostly hang around these spaces:
#Books
#Audiobooks
#ShortStories
#Libraries
#Bibliotek
#Fredagsbog
#SilentSunday
#ClimateDiary
#Aarhus
Banner: Aarhus skyline and bay.
Profile pic: Me, white, dark shortish hair, tallish, emerging from a tunnel, smiling, happy, wearing a bright red leopard-print dress because that's the sort of thing a woman in her 50s can happily wear because who cares.